Simply the best lost & chat app
We connect losers with finders.
Order sexy QR sticker in shop.
Download app from app store (iOS only).
Put sticker on your favorite belongings.
Register sticker in the app.
If something gets lost, the finder can directly chat with you by scanning the sticker with his or her smartphone camera – no app install needed.
Can't get easier than that!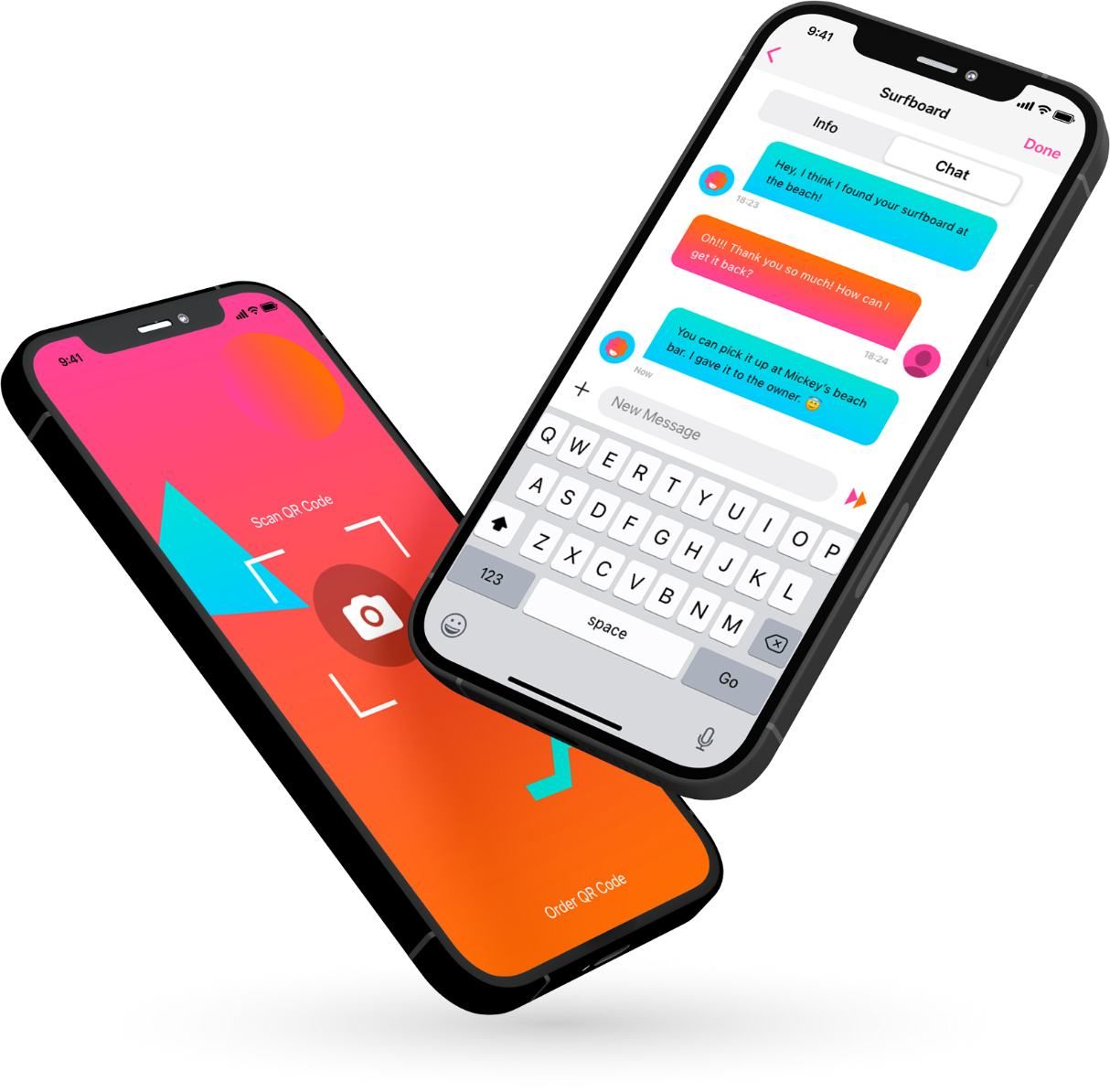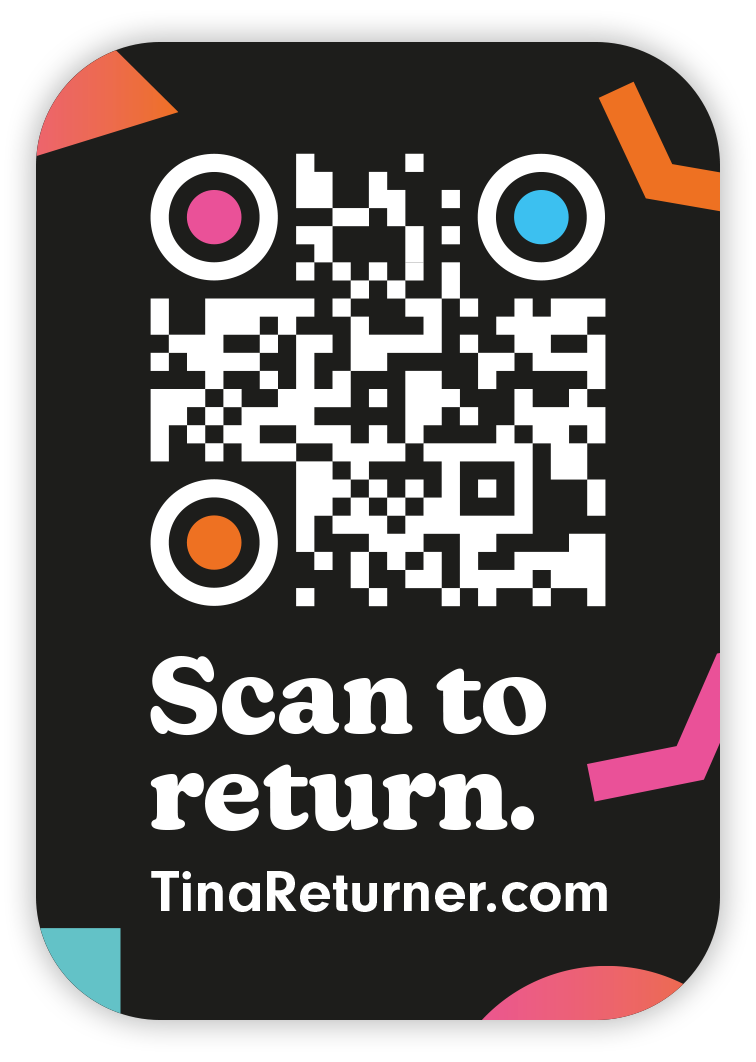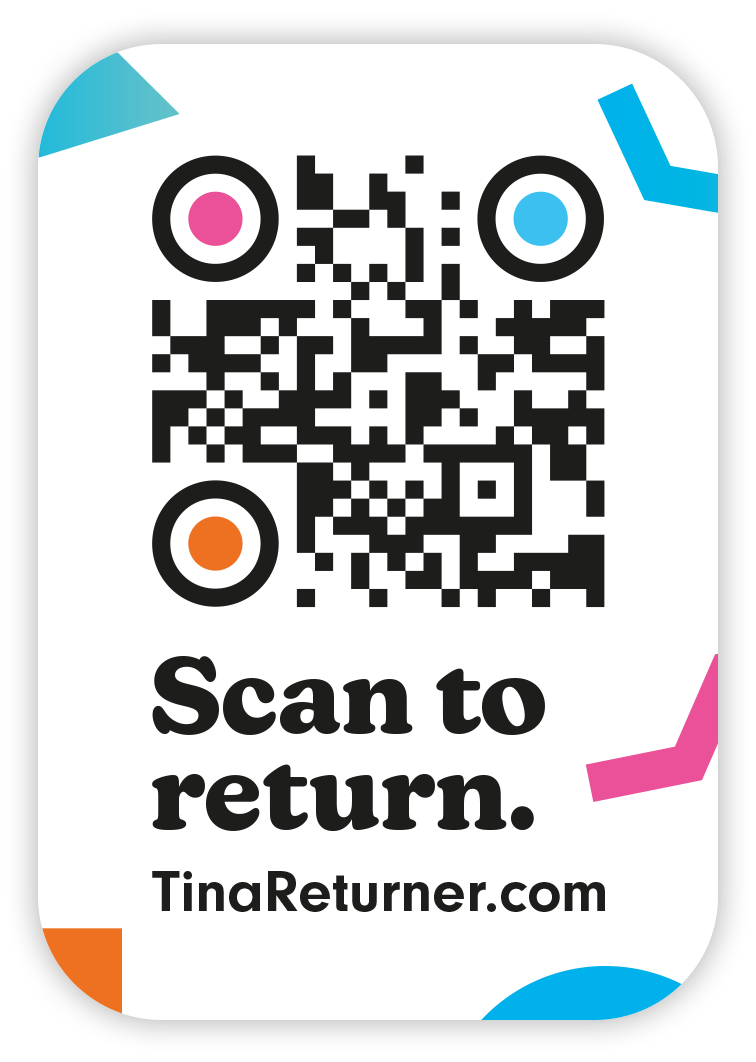 Our TinaReturner stickers put you in contact with the finder of your beloved belongings, regardless of where you are.
Technical specifications:
< 1 mm thin
Splash, dust and water-resistant

Protects sensible personal data

Eternal battery life
Fingerprint resistant
Comes as 1 single part
No cables needed
Available in 2 sizes and 2 finishes
"I thought I had lost my mind. But Tina returned it to me. Thank you!"
"I lost everything. Until my Phone made *bring bring*."
"I was losing my religion. Now I believe in Tina."
Don't be a Loser. Be a Tina.
There is so much going on here at TinaReturner HQ, we can't barely keep up. So, to stay up-to-date, you better…