Simply the best lost & chat app
We connect losers with finders.
Grab our sexy QR sticker and put it on your favourite belonging​
Install the app and register your beloved items
If something gets lost, the finder can directly chat with you by scanning the sticker with a smartphone – no app install needed
Can't get easier than that!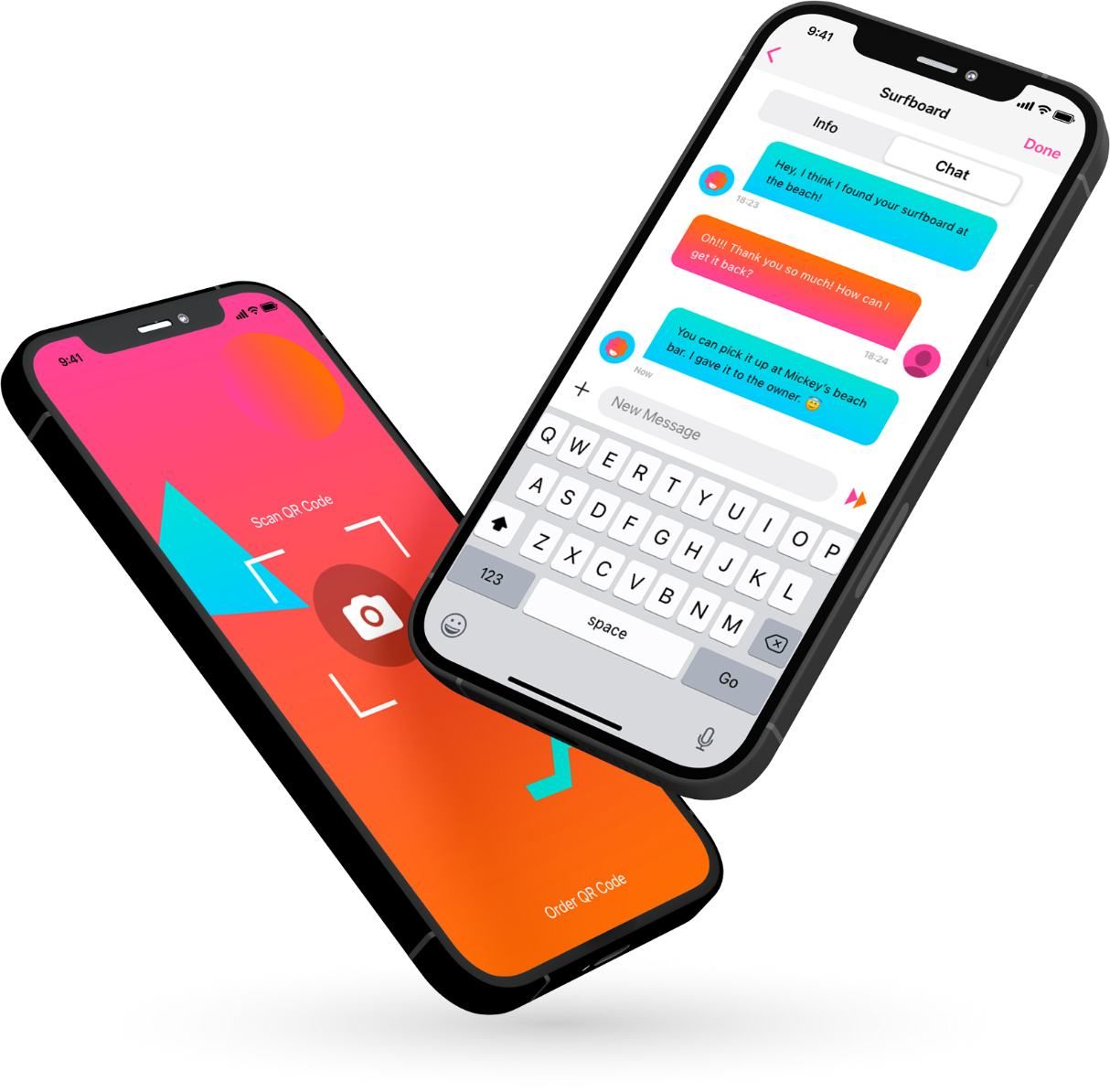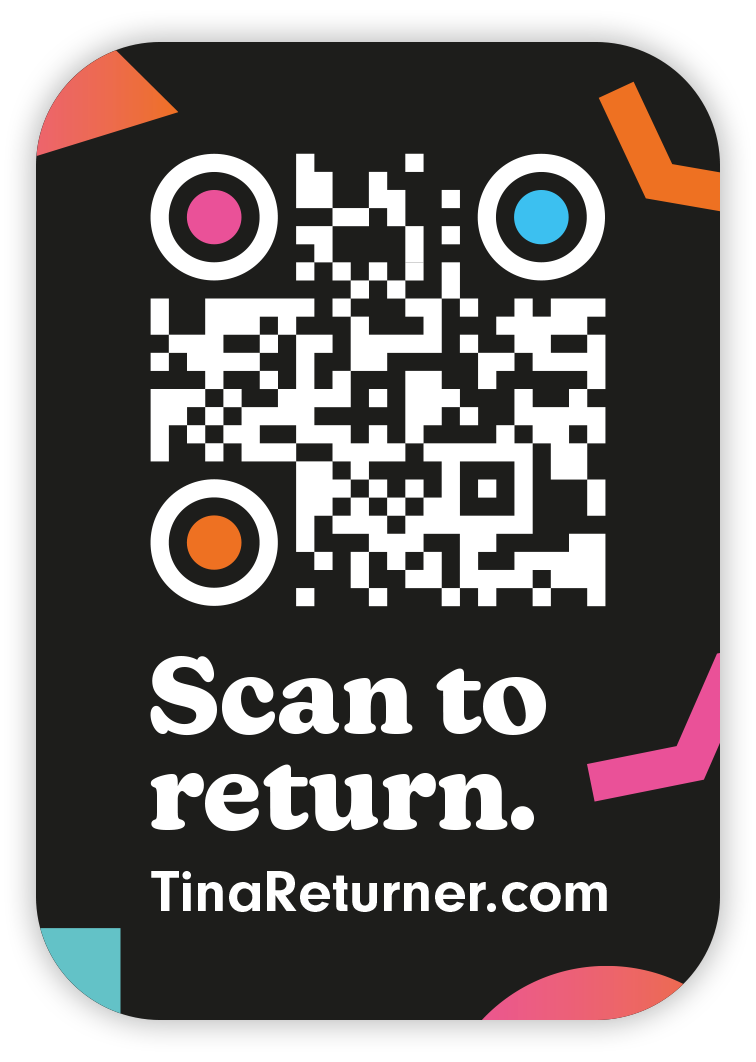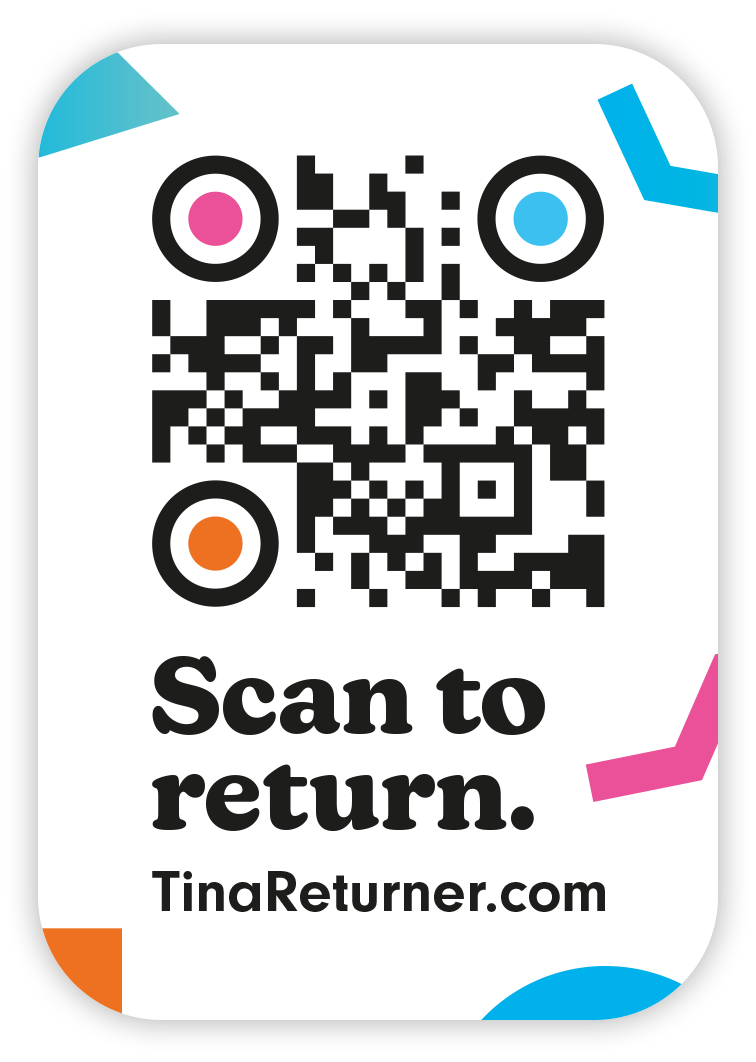 Our TinaReturner stickers put you in contact with the finder of your beloved belongings, no matter where you are.
Technical specifications:
<1mm thin
Splash, dust and water resistant
Waterproof until prob. 1 million miles
Protects sensible personal data
Eternal battery life
Comes fully charged
Fingerprint resistant
Comes as 1 single part
No cables needed
Available in 1 size and 2 finishes – as simple as it can get
TinaReturner. Designed for a life without bubblewrap.
"I thought I had lost my mind.
But Tina returned it to me. Thank you!"
"I lost everything. Until my Phone made *bring bring*."
"I was losing my religion. Now I believe in Tina."
Don't be a Loser. Be a Tina.
If you don't want to say goodbyyye to your precious belongings…